CSE Videos
Browse these videos and get to know the people at CSE who are working to build a better world today. You'll find additional videos on our YouTube video channel.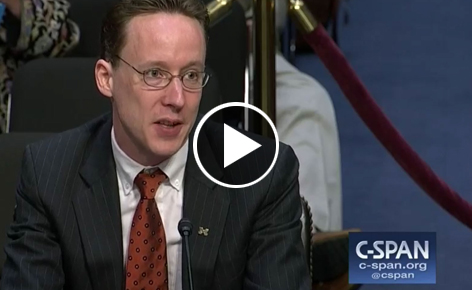 Prof. J. Alex Halderman testified in front of the Senate Intelligence Committee as a part of the broader Russian hacking investigation. His remarks focused vulnerabilities in the US voting system and a policy agenda for securing the system against the threat of hacking.
Research
Life as a Student
CSE Distinguished Lectures
CSE hosts leading thinkers in the field from industry, government, and academia as a part of its Distinguished Lecture Series. See a fuller list of upcoming and past DLS speakers and additional videos here.
More CSE